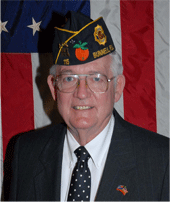 This site contains information about Flagler County, Florida Families, their ancestors and their dependents.
The compiler, Claude Sisco Deen, Jr., is a native of Flagler County as are his parents. His father, Claude Sisco Deen,was born at Bulow and his mother, Margaret Edna Booe, was born at Haw Creek.

His maternal grandfather, William Frank (Willie) Booe was born in Fountain County, Indiana. Willie moved to Florida in 1913 with his parents when his father assumed the position as manager of the Haw Creek Farms which consisted of 1,973 acres in the Haw Creek area (Volusia County at the time). His maternal grandmother, Clara Blanche Jones was born in Camden County, Georgia and moved to Flagler County with her parents in 1917.

His paternal grandfather James Emmett Deen was born in Appling County, Georgia. James Emmett and his first wife came to Flagler County (then St. Johns) around 1902 to operate the turpentine still at the Saplings for his uncle George W Deen. The compiler's paternal grandmother and James Emmett's second wife, Ethlyn Winifred (Ethel) Sisco was born in Bergen County, New Jersey and moved to what is now Flagler County with her parents in 1907.
Comments about, corrections and additions to any information contained on this website should be sent to the complier, Sisco Deen, P.O. Box 637, Flagler Beach, FL 32136-0637 or emailed to him at Sisco_Deen@hotmail.com